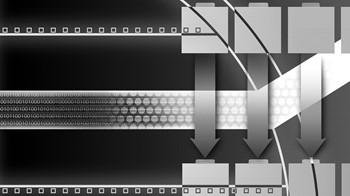 Backups. Just seeing or hearing the word can often invoke thoughts of headaches and anxiety for data center and IT professionals.
"Backups are the oil changes and lube jobs of the data center—necessary to keep things running well," says Charles King, principal analyst at Pund-IT. "Backups tend to be the job nobody wants." But it doesn't have to be that way. Here are tips and advice from industry insiders that can help improve your backup processes.
Take A Strategic View
One reason backups continue to be the bane of existence for data center professionals is that they're missing the overall strategic picture, says Mike Karp, vice president and principal analyst at Ptak Associates. "Until recently, very few companies have taken a strategic view toward data, including what is valuable, what isn't, and how best to protect," he says.
"If I were to go in and start an enterprise data center," Karp says, "the first thing I want to understand is the value of the data." By knowing that, you can better allocate resources.
For example, he says, if you have a sales database, that's pretty valuable, while a spreadsheet created by some department running a football pool is not as important. "You have finite IT resources and want to make sure the first one isn't getting the same resources as the second."
You also need to understand the value of data over time. Although data has a life cycle, and most data depreciates over time, that's not always the case, Karp says, so time can't be the only consideration. "You have to really know your data, and generalizations are not that useful."
Also consider the data's value relative to the resources you have and its value relative to other data. "Assuming you understand that really well," Karp says, "there's just never enough time to do things, so you want to figure out the most efficient way to deal with it."
It eventually comes down to a series of service-level agreements, Karp says. How quickly do you have to recover? What level of granularity do you need to recover to?
Look At What You Have
After you know the relative value of your data, evaluate your current polices, procedures, and hardware, King says.
If you haven't recently assessed your backup policies and processes, you need to ensure they still meet the requirements of the business, he says. "Along with that, I'd review the status of the backup environment and how well IT is doing its job," he says.
Don't just assume backup and recovery processes you developed years, or even just months, ago are still the best. "Too many organizations put backup processes in place and then push them out of mind," King says. "With annual data growth averaging around 40% for most businesses, that's a recipe for disaster."
But, King says, don't be in a rush to make a series of changes all at once. "It's not unusual for businesses to panic and try to change everything at once, usually with very poor results."
Invest In Newer Technologies
As you're evaluating the current processes and tools you have in place, look at how new technologies and hardware can improve your backups.
"Start paying more attention to software and less attention to hardware," Karp says. "Management is where most of the expense is. The more efficiently you can manage it, the more value you'll get out of it.
Karp says one place to start is by getting rid of useless data using data reduction technologies such as deduplication and file compression. "If you reduce the sheer amount of data by getting rid of dupes, you still have the same amount of information but less data. That makes things somewhat easier for you because there's less stuff to take care of," he says.
Pund-IT's King says you'll also want to consider solutions that automate processes critical to successful backups. "Effective automation will be key to adapting to data growth," he says.
Karp says automation is "not about laying people off." Rather, through automation, you're able to turn IT around from being a cost center to providing value. "Automation provides an opportunity to capture the best practices of your senior-most people and capture those as a set of policies." Instead of spending their days doing repetitive tasks, employees can focus on higher-value work.
In some cases, equipment upgrades might also be needed. "Add efficiency as equipment in the data center gets long in the tooth, and retire it," Karp says. He says some of the newer technologies, such as backing up to disk or even disk-to-disk-to-tape, add tremendous value. "With some equipment, it's cheaper to stop using it and buy new stuff. Everybody always looks at CAPEX, but it's really quarterly OPEX that will kill you."
Verify Backups Work
One thing that many data center and IT managers forget, Karp says, is that "when all is said and done, backups are not the important issue; what are important are recoveries."
Karp says any site can perform backups readily enough, and in fact, many do backups reasonably well. "But how well do they know that what has been written to the tape is actually readable? This is simple enough to determine at the time of the backup," he says. Every backup program, he says, has a "verify" switch that's usable during backup, "but most places don't use this because of the constraints imposed upon them by backup window limitations. They simply run out of time and hope for the best. Sometimes the best isn't good enough," he says.
Restoring a backup and trying it out, says Greg Schulz, senior advisory analyst at Server and StorageIO, is the "only way you can have certainty and confidence that you're going to be able to use what was backed up or copied," no matter what type of storage you're using for backup—even in the cloud.




SIDEBAR
Review Solutions, Approaches
One focal point for IT should be determining which solutions are reasonable. For example, says Greg Schulz, senior advisory analyst at Server and StorageIO, a Band-Aid approach that buys the enterprise time until it can modernize data protection for the long haul might be appropriate. In addition to reviewing service-level objectives and requirements, including RTO and RPO, "review data access and usage patterns, as well as identify data that is a candidate for archiving from databases, email, and file systems," Schulz says. Reducing the enterprise's data footprint impact at the source using archiving for inactive data with real-time compression and deduplication can also minimize the impact of data protection, Schulz says.
SIDEBAR
Consider The Cloud
When it comes to choosing the best backup system and recovery plan for your enterprise, you don't have to do everything yourself, says Mike Karp, vice president and principal analyst at Ptak Associates.
"If you store something in cloud, that frees you up from a lot of the decisions you have to make," he says. When you enlist the help of a cloud provider, part of the contract and service negotiations covers the level of service, including how quickly you recover and the granularity of recovery. "That may be something that makes sense to hand over to someone who does this for a living," he says.
SIDEBAR
BONUS TIPS:
Aim For Business Continuity
Quocirca Service Director Clive Longbottom says enterprises should regard backup and recovery as a last resort. "The main aim should be for business continuity, which requires something a bit different to BR," he says. BR should be more a part of an archival strategy for governance, risk, and compliance reasons, whereas areas such as accidental file deletion; accessing earlier document versions; and stolen, lost, or failing devices will require a different approach that enables rapid regain functionality through self-service.
Seek Help From A Vendor
Don't be afraid to enlist the help of your vendor. Mike Karp, vice president and principal analyst at Ptak Associates, says when you purchase from a reseller, you get more than just a product or solution. "Engage with those guys," particularly if you have questions or problems, he says. "Along with that relationship you build with a reseller, you get not just a relationship with sales, but with the technical guy behind him. In this case, your sales guy becomes your friend who will go to the tech guy to keep you happy."